Registrations have closed.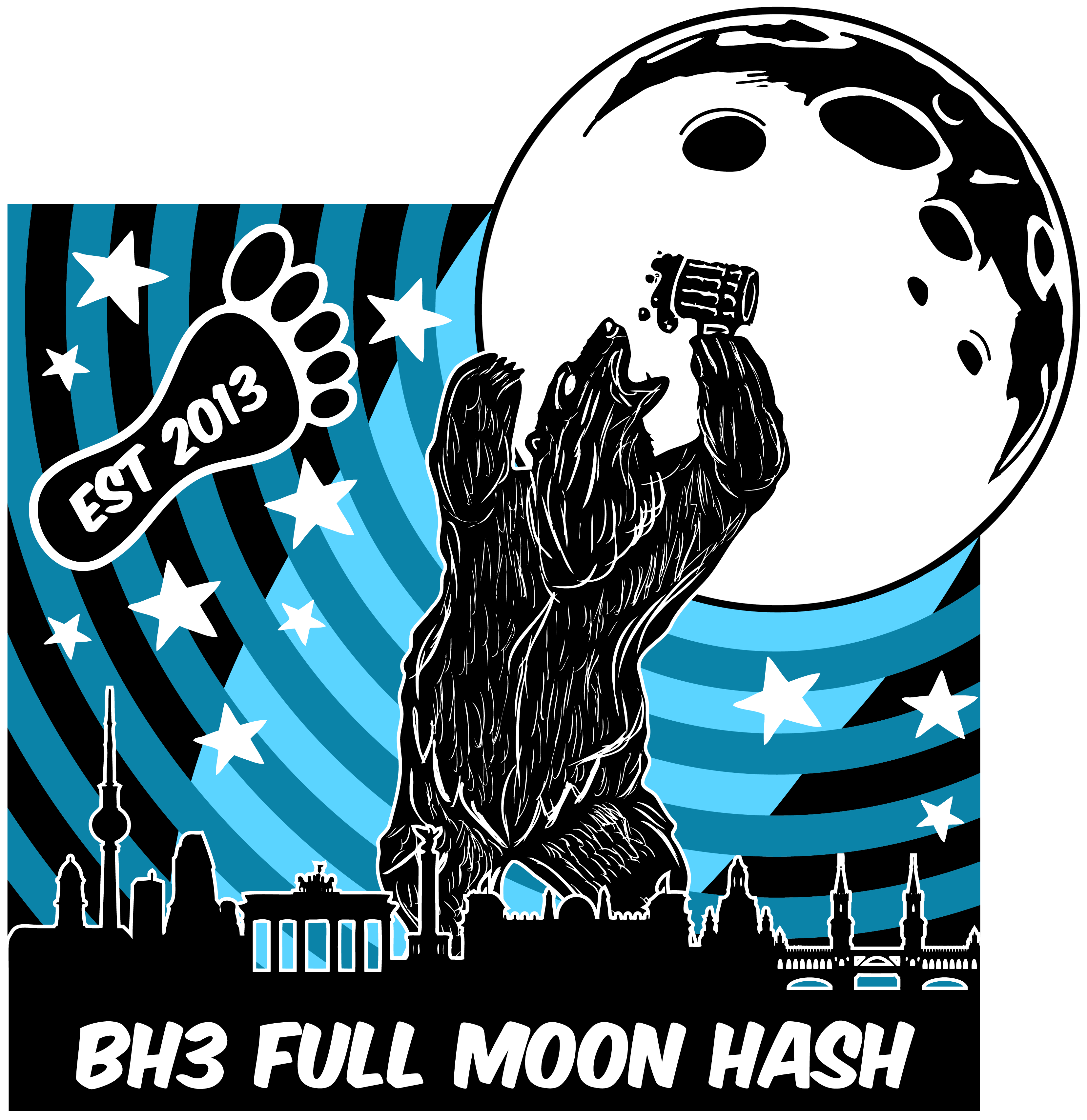 Berlin Full Moon H3 Run #117
182
182 people viewed this event.
Ladies and Gentlemen, bloody Bastards, Hashers and Harrietts,
there will be a Full-Moon-Hash coming Friday, 29th September! Looks like a real, visible Full Moon this time, so please don`t forget a hat and moonglasses in order to avoid moon burn rsp. moon stroke..!
Venue:
Snickers place, Turmstr. 67 (next to 69 !!), first entrance left, second floor, just ring the doorbell named "Bach".
Nearest station: Underground U 9 Turmstr., and/or Tram M 10 Turmstr.
Walking distance to the venue: between 5 minutes and 2 hours, depending on the number of drinking stops in between…
Run starts at 07.00 pm
Cheers and On On
Limpy
Additional Details
Kennel - Berlin Full Moon H3
Hares - Limp Wrist & Snickers
Attributes - Accessible by public transport, Bag drop available
Event Promotion - Unspecified
Hash Cash Extras Description -
Hash Cash Non Members (€) - 5